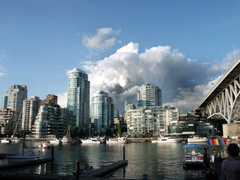 A real estate professionals' survey revealed that the best place for developing property in Europe is currently Istanbul. The largest city in Turkey is by far the best place for purchasing property on the entire continent. According to more than 600 real estate professionals, Turkey in general is the best country to invest in property.
The Istanbul Gem Invest agency director and property investment expert, Alexander Tomlinson, said that from an international perspective, the most attractive prospects are apartments in the Bahcesehir area and those like it. An example includes modern new developments starting at £29,000, which are very affordable from the investors' point of view. The expected capital growth is strong, and there is a two-year rental guarantee.

Turkey has shown to be the best country to invest in, because its economy has had an annual expansion rate of 5.5 percent, according to official statistics. Another factor that has helped increase consumer investment and spending is its record-low interest rates. These factors have brought in various property investors already, including Oceanwide Properties from the UK. It has opened an office in Fethiye and several small ones in other parts of the country. They also have offices in Antalya, Kalkan, Kemer village, and Uzumlu village. The company solidly believes that Turkey is the best country to invest in property.
Turkey's citizens are excited about this new trend, especially those running real estate offices opened by foreign companies. More and more of such offices are popping up across the country. In the Fethiye area alone the prices for apartments and villas increased by about 6 percent throughout the year of 2010. Homes have also risen by about 9 percent compared to the prices last year. According to future projections, Turkey will remain the best country to invest in throughout the year to come.
This is good news for Oceanwide properties and other companies like it. Oceanwide is making a stronger commitment than ever to provide the best investment opportunities for its international clients, instead of just being a faceless website. The range of properties currently available is wide and diverse – everything from one bedroom apartments to four bedroom villas. So, come and get them while they're hot and don't miss out on the amazing opportunities currently available!
Amongst other potentially profitable cities to invest in property-wise are Munich and London. They scored in the top 3, along with Istanbul, in the first place. The worst cities to invest in for property were Dublin and Athens. This is hardly surprising, considering the growing budget deficits in the countries these cities are located in.
For more information, go to:
http://www.invest.gov.tr/en-US/infocenter/news/Pages/230211-istanbul-top-rated-real-estate-market.aspx