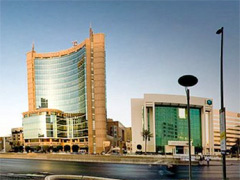 According to a U.S. Census conducted recently of Metropolitan Statistical Areas, some of the worst housing markets in the country are currently in Florida. The census only took cities with a population of 500,000 or more into consideration. The key economic factors that were analyzed include job growth rates and unemployment rates in the areas. The list of the worst places in the US housing market 2011 is generated based on the theory of the cyclical life span of markets.
This cyclical pattern analysis entails comparing the current home prices with what the prices should be (a.k.a. "equilibrium prices") if there are no distortions in the market. Such distortions may be caused by, for example, the speculation and mismatches between new home construction and population growth. Unemployment and job growth rates are a key factor as well, as previously mentioned. So, based on these factors, here are the worst cities in the US housing market 2011:
1.Lakeland-Winter Haven, Florida
2.Orlando-Kissimmee, Florida
3.Reno/Sparks, Nevada
4.Port St. Lucie, Florida
5.Las Vegas-Paradise, Nevada
6.Daytona Beach/Deltona /Ormond Beach, Florida
7.Cape Coral/Fort Myers, Florida
8.Phoenix-Mesa-Scottsdale, Arizona
9.Boise City/Nampa, Indiana
10.Farmington Hills/Troy/Warren, MI Metropolitan Division
The Downturn of Florida and Nevada.
Unfortunately Florida and Nevada seem to be dominating the list. They are home to some of the best entertainment in America, yet when it comes to living there, they seem to fall short. Many compare Florida to Southern California and don't understand why they are not on par – the conditions seem similar, after all. But statistics show otherwise. People come to Florida on vacation and to have fun, but California is a place to move to permanently. It's a similar story with Las Vegas and Nevada in general – great place to party, but not so great to live.
Florida has also been struggling with a lack of jobs, as well as too many houses on the market. This means that everyone wants to sell, but no one wants to buy. The only hope left for the Florida housing market is the fact that it remains an attractive option for retirement. However, Southern California has become an even more attractive option in this regard, with less humidity and no hurricanes.
What does this mean for homeowners?
You need to analyze your situation carefully. If you live in an area with a depreciating housing market but you intend to keep living there, relax. Don't sell and don't panic. However, if you already have plans on moving somewhere else, don't wait around any longer. Sell now. Before it gets better, it will most likely get significantly worse.
For more information, go to:
http://www.forbes.com/2011/01/21/cities-home-values-prices-real-estate-personal-finance.html