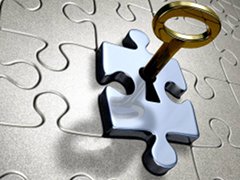 Before I go anywhere, its necessary to note that a term deposit investment is the same as a time deposit investment. Just a small but potential confusion!
A term deposit is money invested with a financial institution with agreed terms as to how long the money will remain on the balance. The money will then be locked into the account as long as the contract is valid. Once the term expires, you then have the option to extend it, or to withdraw your funds. The longer the term, the better the yield. If you like your investments to be safe, hassle free, research minimal, predictable and options rich – then a time deposit investment could be just what you are looking for!

In this article I will take a brief look at the types of term deposits, and the advantages of this investment instrument.
There are 3 types of time deposit investment –
1) Revolving bank term deposit: This enables the bank to maintain the balance that you have specified in your account at the roll over date. Any money gained in interest will then be transferred automatically to another account of your chosing.
2) Unchanging term deposit: In contrast to the revolving bank deposit, the amount deposited does not change throughout the term and the interest which is gained is credited to the sum during the rollover.
3) Capitalized term deposit: The amount of the deposit increases due to the interest that is gained at every rollover.
The advantages of a term deposit investment:
– You have a variety of options regarding currency denomination, terms and types of deposit.
– You can change the financial parameter of the deposit when the rollover date comes along.
– You get a higher yield than standard retail savings accounts.
– You can choose between an interest rate which is fixed or variable, allowing you to maximize the yield on your investment.
– You can choose when to receive your interest payments. This can be done once a quarter, twice a year, once a year or simply when the term that you have agreed on matures.
– In many banks you can use the deposit as collateral if you are intending to apply for a loan.
– You have the flexibility to add money to the deposit at any time.
– You have flexibility of time – terms can range from one and three years.
– Your financial returns are guaranteed, which means that you can plan how to allocate the funds that you will receive – particularly useful in business.
For more information, go to:
en.wikipedia.org