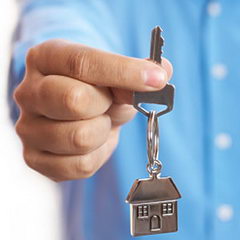 Real estate no load funds invest in companies that are both directly and indirectly related to this industry
No load bond funds invest in equity securities, or bonds, from companies which are related to the real estate sector
The best no load funds will not include any marketing fees and will have low expense ratios
Real estate funds offer a great investment opportunity for a number of investors. These funds can be no load stock funds or no load bond funds, and they invest in companies associated with real estate, both indirectly and directly. The companies that these mutual funds invest in can be very diverse, and it can include real estate companies, land holdings, construction companies, companies that supply building materials, and many others. Many investors use real estate funds to help diversify their investment portfolio, while others want higher returns. If you are looking for no load funds, avoid real estate trusts because these generally always have a commission fee attached. One of the best no load funds for investors who want real estate funds is the Principal Real Estate Securities Inst Fund, which has the ticker symbol PIREX. This fund goal is the generation of a total return, and has at least eighty percent of the fund holdings in the equity security of companies whose main business is in the real estate industry. The expense ratio for this fund is point eight four percent, and the fund does not specify a minimum investment amount. Morningstar has rated the Principal Real Estate Securities Inst Fund with the highest possible rating of five stars. The fund has net assets valued at almost nine hundred million dollars, and offers a yield of four point one three percent. This fund is offered by Principal funds, and is a true no load fund.
Another one of the best no load bond funds and no load stock funds when it comes to real estate funds is the First American Real Estate Secs Y Fund, with a trading symbol of FARCX. First American offers this fund, and the net assets for it are around four hundred and thirty million dollars. This is one of the real estate funds which have a five star rating from Morningstar, and this is the highest possible rating available from the rating company. The goal of this fund is to provide investors with current income while also allowing long term capital appreciation. At least eight percent of the fund assets are invested in common stocks of companies in the real estate sector that are publicly traded and that produce income. The First American Real Estate Secs Y Fund was started in 1995, and is currently managed by John G. Wenker. The total expense ratio for this fund is slightly less than one percent, and there are no load fees or 12b-1 marketing fees involved. This can help lower the investment costs and expenses.
Real estate funds can offer advantages to many investors, but these funds are not right for everyone. There are risks involved, just like with any type of investment, and not all real estate funds are the same. Choosing no load funds means making investment decisions without any professional help or advice, but it also means not having to pay five percent or more of the investment capital for advice that can have been researched without help. The best no load funds, whether they are no load bond funds or other types of no load funds, are ones that do not charge high expense ratios or any 12b-1 marketing fee. This marketing fee can be used to pay hidden load fees, but may also be a legitimate expense for marketing and advertising the no load fund. If the 12b-1 marketing fee is more than one fourth of one percent of the total net assets of the fund, the fund should not be considered a true no load fund but instead a fund with high marketing expenses and possibly hidden load fees.