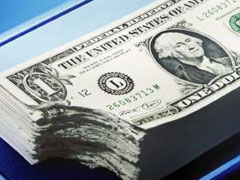 No load money market funds are a great short term investment option
No load mutual funds cost less right from the start than loaded funds do, because there are no commissions
No load funds can give you more investment value over the long term
No load money market funds are a terrific investment option, especially right now with all the economic issues and the recession that seems to be turning into something more. Wall Street and other markets have been up and down, and even stable blue chip stocks have seen amazing losses. This means that many investors are avoiding these investment options, and going with no load money market funds and other no load funds instead. Because of the large drop in stock values over the last year, stocks are looked on with suspicion by most investors. Money market funds are mutual funds which will only invest the funds in money markets. These investments are meant for short term purposes, and can last from one single day to one year. These funds aim to completely protect the principal and try for a small return as well.
Because of the economic situation around the world, wise investors are finding ways to preserve their capital until the other markets pick back up and stabilize. No load money market funds are the best investment options when there is uncertainty and high volatility, which is the current situation globally. Over the past twelve months many investors have suffered large losses on the stock market and other investments, so protecting the capital left is critical. Money market funds can do this. Investors use these funds as holding stations normally, until other investment options are utilized, and this allows your money to work for you while being held.
No load mutual funds allow you to use the money of a number of investors to get better results. A one hundred thousand dollar investment can be made faster and easier than a thousand dollar investment, and money market funds offer a portfolio of investments all at once. No load funds also offer the advantage of not having any front or back end load fees. This is important because load fees take away from your initial investment amount. This can have a large effect on the total investment value and return over time. It is important to choose no load mutual funds because of this, so that you get the most out of your investment. Load fees and commissions can be five to ten percent or even more, depending on the advisor or third party used, and this can really add up.
No load money market funds offer you a safe investment where the risk of losing any capital is very tiny. The interest and dividends paid by these funds are not high, bit this is because the higher the risk the higher the reward. If you need to put you investment capital somewhere safe until you intend to use it, these no load funds are the way to go.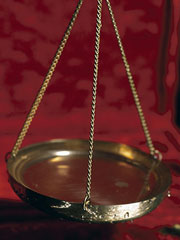 Because of the problems with the global economy, you may worry about losing your investment capital by putting it into the wrong investment choices. A no load money market fund can help you save and protect your money while still letting your money work for you. The return will probably not be as high as some investment options during strong economic times, but no load mutual funds and money market funds will allow you to keep your money safe until you plan on where to invest it long term. These funds are a short term solution that can give you peace of mind and extremely low risks. Now is the time to use no load funds, because the economy may be slow and failing but this does not mean that no load money market funds are a bad investment. The entire global situation just makes these investments more attractive at this time.