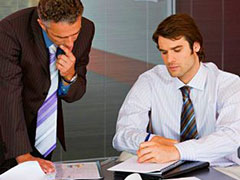 There are either load mutual funds or no load mutual funds
No load funds have no commission or broker fees when buying and redeeming, but there may be other fees involved
The best no load mutual funds will have no loads and limited or few other fee amounts
Determining whether to use load mutual funds or no load mutual funds for your investment capital may seem either very complex or very cut and dried, depending on your investment and fund knowledge and experience. Both funds offer advantages and disadvantages, and a smart investor will ensure that they are aware of all the pros and cons before investing their hard earned capital. First of all, a load is simply a brokers fee or sales commission that the broker or financial adviser receives to make the best investment decisions concerning your capital. You are generally paying for financial advice and investment help. No load mutual funds are always being touted as the best route by many investors, because there are fewer fees, but for some investors a financial adviser or money manager may be a wise choice because of inexperience or little knowledge about investment matters. If you are well informed and understand the investments, you may want to stay away from load mutual funds because of the costs involved. Why pay for a financial adviser if you do not need financial advice in the first place?
The best no load mutual funds will be those that do not have a load and in addition offer low fees and costs associated with other aspects of the investment. Just because a fund is a no load fund, this does not mean there are not any costs or fees associated with the fund, just that there is no commission or broker fee associated with the investment transaction. Smart investors will determine whether or not all of the costs and fees, including any loads, make the investment attractive or not. The load is just one part of the overall picture that needs to be evaluated by any investor.
Load mutual funds can involve front end loads or back end loads, depending on whether the fees are charged when you buy or sell. Front end loads mean you pay up front when you invest the money and purchase the investment, and back end loads pay the load fees when you sell the investment. Both methods charge the load fee, unlike no load funds, the only difference is when the load fee is charged. The load fee is usually between four and eight percent of your investment amount, or it can be a flat fee amount that is charged regardless of the amount you are investing, depending on the mutual fund provider you choose.
No load funds are not fee free though, and many of these funds will charge a substantial commission or fee if you try to sell or redeem your funds early, normally within five years of the investment. Some banks and brokers will charge other fees to sell or redeem mutual fund investments, depending on the specific business, but these may not be classified as load fees. Load fees are not necessarily good or bad, it just depends on your investment knowledge, experience, and desire for investment help and advice. If you want or need investment advice, you can either choose load mutual funds or pay a fee to the financial adviser. Either way it is going to cost you for the financial advice you want and need to make good investment decisions, so choosing mutual funds that have a load fee and offer help and advice may be the best option.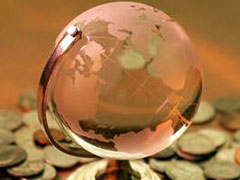 The best no load funds offer investment services with no loads, and if you do not require investment or financial advice then these no load mutual funds may be right for you. Look at all of the pros and cons of each mutual fund you are considering, including any loads, before you determine which funds are the best investment vehicles for your preferences and needs. This will help you make better financial and investment decisions.