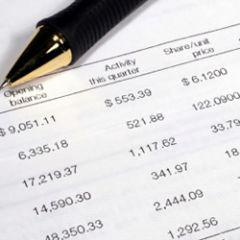 Investors all over the world are on line and communicating every nano second to see what new no load mutual funds have been added to the selections. In the past, only the load mutual funds contained the better quality investments; while the no load funds had the riskier choices. This is no more. The playing game has changed completely. Investment firms have now added not only the best choices to the no load area, but have included the entire families of investment choices. This has brought out the investors in droves. With the newer choices of no load mutual funds, there is a renewed feeling of confidence in the market that has been sorely lacking over the last couple of years.

Anyone who is in the investment game knows the most reliable sources of load and no load mutual funds information. Typically Morningstar and Kiplingers are the main pages that everyone eagerly previews. When reviewing a list of no load mutual funds, it's always a good idea to get an initial list from multiple sources and then cross reference over time to see what stays in the game at the best rate. Use other resources, including working with an investment counselor.
An investment counselor has a level of expertise that you will not be able to match. They can cut to the chase, and give you excellent advice based on your particular investment circumstances. The investment counselor has been working and watching the list of no load mutual funds and will not only be able to narrow the list down, but pin point the return on investment that you are looking for. Return on investment is the name of the game.
Whether you are working from spreadsheets or you are using some of the easy software that is now available for comparisons, you will need to pay attention on a daily basis.
Here is a typical list of no load mutual funds. When you preview the information you will see that they will contain the interest rates and a seven year comparison of performance:
S&P 500 Index
Deutsche Equity 500 (BTIEX)
CA Inv. S&P 500 Index (SPFIX)
Dreyfus Basic S&P 500 Index (DSPIX)
Dreyfus S&P 500 Index (PEOPX)
Fidelity Spartan 500 Index (FSMKX)
Galaxy II Large Company Fund (ILCIX)
Kent Index Equity Fund (KNIDX)
Northern Stock Index (NOSIX)
Schwab S&P 500 Fund (SWPIX)
Schwab S&P 500 Select (SWPPX)
Scudder S&P 500 (SCPIX)
Ssga S&P 500 Index (SVSPX)
Strong Index 500 Fund (SINEX)
T.Rowe Price Equity Index 500 (PREIX)
Transamerica Prem. Index (TPIIX)
USAA S&P 500 Index (USSPX)
Vanguard 500 Index Fund (VFINX)
S&P 400 MidCap Index
Vanguard MidCap Index (VIMSX)
CA Inv. S&P MidCap Index (SPMIX)
S&P 600 SmallCap Index
CA Inv. S&P SmallCap Index (SMCIX)
NASDAQ 100 Index
Rydex OTC (RYOCX)
Russell 2000 Index
Vanguard SmallCap Index (NAESX)
Wilshire 5000 Index
Fidelity Spartan Total Mkt. Index (FSTMX)
T.Rowe Price Total Market (POMIX)
Vanguard Total Stock Mkt. (VTSMX)
1000 Largest US Co
Schwab 1000 Fund (SNXFX)
Schwab 1000 Select (SNXSX)
BARRA/S&P Growth Index
Vanguard Growth Index Fund (VIGRX)
BARRA/S&P Value Index
Vanguard Value Index Fund (VIVAX)