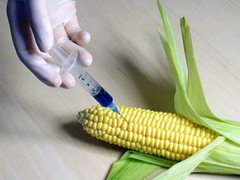 Health and biotech mutual funds involve both benefits and risks, and these investments are becoming popular.
No load mutual funds offer lower expenses and fees, and they perform as well or better than load mutual funds.
The best no load funds are those which have high quality Morningstar ratings.
Health and biotech no load mutual funds are becoming a very popular investment for a variety of reasons, but these investments may have disadvantages as well. Health and biotech funds are funds which invest mainly in companies which involve health care and biotechnology. This can include pharmaceutical companies, genetic engineering facilities, hospitals, medical care facilities, and much more. These funds may offer higher risks and volatility, and this leads to many experts advising that these investments should be held long term if they are chosen because of the higher volatility. One of the best no load funds concerning health and biotech is the Kinetics Medical Fund, which has the trading symbol MEDRX. This fund has a five star Morningstar rating, which means that it is one of the highest quality investments out there, and the net assets of the fund are over fourteen million dollars. This health and biotech fund was started in the year 1999, and is offered by the Kinetics family of funds. Investments for this fund are mainly in large growth investments, with the portfolio somewhat heavy in medical research, but this is not always a bad thing. If the research leads to new treatments and drugs the investment could soar. The Kinetics Medical Fund is currently managed by Bruce P. Abel, who is more than qualified with an education and experience in engineering, chemistry, physics and science. This may be one of the many reasons why many of the experts include this fund in their list of the best no load funds to invest in. The minimum investment is only twenty five hundred dollars for this fund, and there are no load or marketing fees involved.
Another one of the health and biotech no load mutual funds which is considered one of the best no load funds around is the Fidelity Advisor Health Care I Fund, which trades with the symbol FHCIX on the market. This fund is offered by the Fidelity family, and it has a three star Morningstar rating. There are net assets worth more than twelve million in this fund, and it has been in operation since 1996. The fund invests mainly in large growth securities, and it has a low initial investment requirement of twenty five hundred dollars. Matthew Sabel has been the lead manager for this fund since 2007, and he has been with Fidelity since the year 2000. The total expense ratio for the fund is less than one percent, and this is one of the no load mutual funds that should be considered for any investor interested in the health and biotech sectors.
Health and Biotech no load mutual funds are not just or individual investors, institutions can also invest in these funds. One of the best no load funds for institutions may be the Jennison Health Sciences Z, which has the trading symbol PHSZX. Institutional funds differ slightly from individual investor mutual funds, because there are higher initial investment requirements and lower fund expenses, and this fund is no exception. The initial investment required is a an enormous ten million dollars, which leaves out a majority of investors. The total expense ratio for the fund is only point nine one percent, making this expense smaller than that charged by many other funds. A four star Morningstar rating means this fund is one of the best no loads funds for almost any institution. No load mutual funds in the health and biotech sectors can be a great investment, whether the investor is an individual or an institution. It is important to remember that there are risks involved, so make sure to be thorough when researching and comparing funds. This is especially true with no load mutual funds.