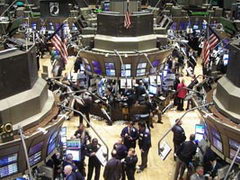 Global financial services no load mutual funds can include holdings in banks, investment companies, and other financial services
Global financial services funds invest in financial service companies around the world
The best no load funds can include no load mutual funds and no load bond funds
Global financial services no load mutual funds and no load bond funds can make ideal investments, but just like with any investment type these funds may not be right for every investor. These funds specialize in stock from companies within the financial services sector, and because this is where the majority of fund investments are located the fund portfolio is not diversified. Diversification in a portfolio can help hedge against devastating capital losses, because when one sector is doing poorly other sectors are normally performing well, and portfolio diversification will normally help an investment see small gains. Global financial services funds have a performance which mirrors that of the financial sector around the world, so large losses are possible. The best no load funds in this sector are those which involve the lowest possible risks, as well as low operating expenses and other investment costs. No load funds do not charge load fees in exchange for not providing professional investment advice. With these funds the investor does all of the fund research and comparisons, and they also make all the decisions concerning which global financial services funds to invest in. This allows the individual investor to significantly lower investment costs and increase performance, because there are fewer fees being charged and deducted from the investment value. There is also no chance of a conflict of interest between the broker and the investor. Some loaded funds may provide a commission to the broker for bringing in new investors, and this can lead to the broker directing the investor to funds which are not the best for the investor, but that pay more to the broker. No load global financial services funds eliminate the possibility of any conflicts, because the investors make all the decisions and do all of the work.
One of the best no load funds concerning global financial services is the AIM Financial Services Inv Fund, with the ticker FSFSX. This is one of the few no load mutual funds that charge a 12b-1 marketing fee, but this fee is only point two five percent, so it is a true no load fund and not just a deceptive loaded fund. Morningstar has only given this fund a one star, so use caution when comparing fund components to ensure that this is the right fund for the investment needs and goals. One thousand dollars is all that is needed to invest in this mutual fund. Another global financial services fund is the JennDry Dryden Financial Services Z Fund, with the symbol PFSZX. This fund has a very high initial investment amount of ten million dollars, so it is considered on of the institutional no load mutual funds, and it has the highest possible Morningstar rating at five stars. Started in 1999, the fund is managed by Mark T. Lynch, and has net assets valued at almost twelve and a half million dollars. The total expense ratio for the fund is one point nine one percent, and this fund is one that should be included in any global financial services fund comparisons. A global financial services fund that is one of the best no load funds according to many investors is the Fidelity Select Brokerage & Investment Fund. This fund is offered by the known and trusted Fidelity family of funds, and uses the trading ticker FSLBX. Morningstar gives this investment option a four star rating, making it a high quality investment ideal for most investors. The year to date for this global financial services no load mutual fund is a high twenty five percent, and the yield is slightly more than two percent.