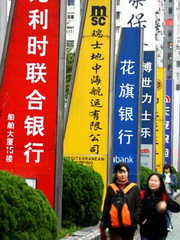 A China region fund invests in companies from the China region, or a single country in this region
The best no load funds are ones that fit in the investment goals and strategies being used
A no load fund list should include no load index funds

Investment in a China region fund can be a smart move for some investors, but these funds may not be right for every investor. A no load funds list with all possible China region funds, including no load index funds, should be the starting point for any investor. No load mutual funds do not come with investment advice, so the investor has to do all of the work and take care of all the research required to guarantee the investments made are the best ones possible. China region no load funds make investments with a majority of the investment pool into equity securities who mainly trade or operate in the region of China or in one specific country in this region. Finding the perfect China region fund may take some time and work, but it is possible without needing professional advice. One of the best no load funds for the China region would be the Columbia Greater China Z Fund, trading symbol LNGZX. Four stars show the high quality of this fund according to Morningstar, and Columbia is the family offering this fund. Jasmine Huang has managed this fund since 2005, and appreciation of long term capital is the goal of this fund. A twenty five hundred dollar minimum investment makes this fund open to most investors, and a total expense ratio of one point three percent makes it middle of the road concerning no load mutual funds expense wise.
Dreyfus Greater China I Fund, symbol DPCRX, is another China region fund that may be right for some investors. Holdings for this fund include China Citic Bank Corporation Limited, Suntech Power Hldgs, China Everbright Ltd., Hunan Nonferrous Metals, Bengang Steel Plates Co. Ltd., AviChina Industry & Technology Co. Ltd., Sino-Ocean Land Holdings Limited, China Shanshui Cement Group Limited, Zhuzhou CSR Times Electric Co., Ltd., and Shanghai Friendship Group Incorporated C. Morningstar has given this fund a four star rating, meaning it is a sound investment for some investors, and the net assets for this China region fund are worth more than forty million dollars. Nina Wu has managed this fund since 2006, and only a one thousand dollar minimum investment is needed. Long term capital appreciation is the aim of this mutual fund, and at least eighty percent of the investments are in stocks from companies in the China region. This fund is heavy in the financials and the industrial materials sectors.
China region funds to consider should include the Matthews China Fund, ticker MCHFX. Mathews Asia Funds offers this fund, and many experts consider it one of the best no load funds in the China region sector. The five star Morningstar rating ranks this China region fund as one of the best, and the net assets are quite large at over one billion dollars. This fund has been operating since 1998. Richard H. Gao is the fund manager, and has been with the Matthews family of funds since the year 1997. The fund year to date return is seventeen and a half percent, and the yield is close to one and a half percent. Twenty five hundred dollars is the initial minimum requirement for investment, and the fund portfolio is completely in stocks, both common and preferred. Holdings for this fund include Dongfeng Motor Group Co. Ltd., Cafe de Coral Holdings Ltd., Tingyi (Cayman Islands) Holdings Corp., Cheung Kong Infrastructure Holdings Ltd., China Mobile Ltd., Ping An Insurance Company Of China, China Life Insurance Company, Ltd., New Oriental Education, Tencent Holdings Ltd., and others. When choosing any China region fund, whether it is considered one of the best no load funds or not, make sure to do all of the background research and fund comparisons to minimize investment risks.