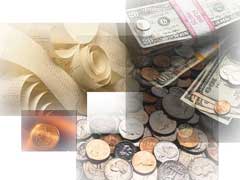 One such rating agency is Morningstar, and it does apparently simplify the work of investors. However, there is danger to this system. Past performance is no guarantee of future success, and sustaining the yields that enabled the good mutual fund to get 5 stars might well be difficult. Therefore, some investors take an upside down approach and invest in a low rated fund. A fund can drop out of favour for a wide variety of reasons, whilst the reality is that it has great potential and yields are set to increase just round the corner.

For instance, the new millennium brought a large number of low rated mutual funds that had suffered in the technology bubble, but which performed well for the first 8 years of this decade. Also, high performing funds can easily have a fluky bad year or two, and in that time the rating drops. In such a situation, however, there is every chance that the fund will take of again shortly afterwards.
For these reasons, it is well worth checking out these 4 top rated mutual funds that have a low rating:
Fidelity Leveraged Company Stock (FLVCX) – Had a terrible 2009, but this was because it focuses on companies that issue lower quality debt. Such companies were hit the hardest during the crises. Outside of 2009, this fund outperformed the market and most other funds. With the economy stabilizing, this fund could start to do very well.
Al Frank Fund (VALUX) – Rated just 2 stars, as it has not performed well since 2004. However, this sort of fund performs well cyclically for five-year periods, and you can see on the ten-year chart that the 1999-2004 performance was very strong. According to the cycle, it is the right time to buy into this mutual fund.
Manning & Napier Small Cap Fund (MNSMX) – This is a small fund with just $170 in assets. The crises hit this fund really hard, and it has a one star rating as a result. Looking at the ten-year chart, you can see that this fund previously performed well, and way above the market average. Small-cap stocks are now starting to recover, and now is the time to buy into this fund.
CGM Focus Fund (CGMFX) – This fund performed amazingly for most of the last decade, but the last two years have been particularly hard on it, as it was subject to a big correction. The fund has an impeccable manager and despite the problems of the last two-years he remains a great manager: so the future of this fund looks considerably brighter than the rating suggests.
For more information on mutual funds, go to:
en.wikipedia.org